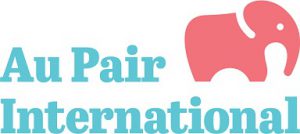 Please check our partner's website for available Japanese au pairs!
Looking for a reliable childcare help ?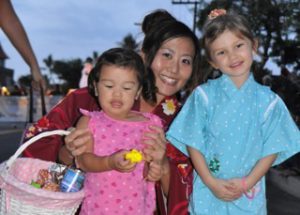 Hiring a Japanese au pair is one of the smartest options that are available to a busy family like yours!
Japanese women are typically very caring and gentle, and not intimidating to children.
Children find the Japanese au pairs very easy to be friends with.
Who we are
AuPair AIJ has been recruiting Japanese au pairs since 2006. We have been very successful in finding qualified, polite, reliable, caring, friendly, and easy-to-work-with Japanese young women, and sending those helpers to the busy American families through the US government approved agency as au pairs.
Who are Au Pairs ?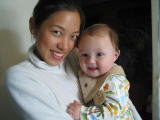 What can an Au Pair do for the host family ?
Au pairs are "live-in childcare helper".
They can help with most of the childcare related work you can think of, as well as light housework. For example (these are examples only);
Wake up the children in the morning, get them dressed, prepare breakfast, help them with breakfast, drive them to school
While children are at school, the au pair can clean up the breakfast table, vacuum clean and organize children's play area and their bedrooms, and do children's laundry. For stay-at-home children, au pairs can prepare lunch for them
***Au Pairs are NOT required to do parent-related house work such as cleaning parents' bedrooms or doing their laundry***
Pick up children from school, prepare snack, help them with homework, play games and fun activities
Help parents prepare dinner
***Au Pairs are NOT required to cook for the whole family***
Bathe children, help with brushing teeth and getting ready for bed, reading bed-time stories to children.
Things that host families have to provide to Au Pairs
A private room
All meals
Work schedule of less than 45 hours per week (au pairs can work up to 10 hrs/day, 45 hrs/week)
One and a half days off a week. A complete weekend (Friday evening through Monday morning) off once a month
A weekly salary minimum of $195.75 to au pairs
$500/year financial support for the au pair to take classes at a local school
2 week (11 work days) paid holidays
Also check out The Key to a Successful Program
Participating host families are required to pay the program fees to the au pair agency they are signing up with. The fees vary depending on the agency.
How can a host family hire an Au Pair?
The host family and au pair need to register with the same au pair agency in order to formally match on the program.
Once their match is confirmed the au pair agency will issue necessary forms so the au pair can obtain a J-1 visa from the U.S. embassy in Japan. The agency will also make travel arrangements for the au pair.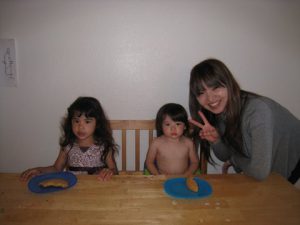 WHY a Japanese Au Pair???
The Japanese are typically good team-workers. They take their duties seriously, and work ethically and keep to the rules.
Below are some of the characteristics of typical Japanese (especially young women), and why they are suitable to be au pairs.
Polite
Punctual
Take a job very seriously
Great with following rules and instructions
Friendly. Open to foreign cultures and people
Dislike disputes/arguments
Feel strongly about learning English
Feel strongly about achieving goals
Willing to learn new things
Curious
Like to have fun
Value people relations
Respectful for other people's backgrounds (including cultures and traditions)
Of course they have their weaknesses. Below are typical characteristics you will find in many Japanese young women.
Shy/Quiet – you will rarely find "loud and aggressive" Japanese people. They are traditionally educated to be "nice and quiet" in public. This does not mean they don't like to talk. Like most girls everywhere in the world, the Japanese women love to chit-chat, too. Only theirs is done quietly.
Soft spoken – same reason as above. They are very polite peace-lovers and typically not good with confrontations and arguments. This doesn't mean they don't have opinions of their own. They do, however, they are not aggressive by nature, and will have difficulties expressing their emotions, especially anger and frustration. This is not a bad trait, however, together with the language barrier, this may make the au pair look reserved sometimes, or could cause the au pair to unconsciously accumulate great amount of stress and thus, would be a weakness.
Not fluent in English – Many Japanese au pairs have a weakness in spoken English. They do much better in reading and writing. Comprehension and speaking of English would be the biggest weakness with many of them.
What we do…
As au pair recruiter/sending agency, we advertise the program, recruit and screen au pair applicants, and send profiles of the qualified au pairs to U.S. based au pair agency. We support au pairs until they match with American host families and arrive in their destinations in the U.S. A.
Once the program has started, U.S. based au pair agency take care of the host families and their au pairs throughout the program period.
During the application through the screening process, we provide our au pairs with a detailed orientation regarding the program guidelines, all our au pairs have the right expectations for the program and for the host family, and are all ready for a valuable working & learning experience in the U.S.A.!
The Japanese au pairs have been earning great reputations with the existing host families, their popularity has been constantly rising.
Forever Friends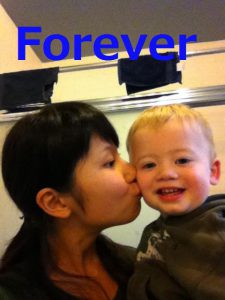 We are working hard everyday to find well-qualified au pairs, so the au pairs and their host families can develop a wonderful relationship and enjoy cultural exchange, and most importantly have a reliable childcare support system for the children.