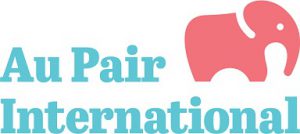 Please check our partner's website for more information!
Preface
Let us share with you the secrets to building a system that works, and spending a great time with your au pair for the duration of your program. Welcoming an au pair into your home is such a big commitment, as well as a huge investment for your family. You want to make it work – meaning make it work for everybody so everybody works hard and enjoys their time together. It should also be a pleasant experience for everybody, otherwise what's the point?
As recruiters/sending/supporting agents, we have seen and dealt with so many situations concerning a relationship between au pairs and host families, and now we are totally convinced that there are only a couple of "absolute-must-follow" rules out of all of the many other things, that you, as a host family, should be really aware of and pay attention to. We mean, really critical points that we can even say if you follow these rules other things will work out on their own.
Interested to hear? OK, here we go.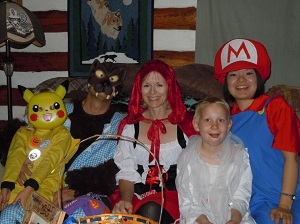 Key 1: The Golden Rule:
"Stick with 45 hours/week!!!"
Yes. This is the number one rule that a host family should really be aware of and follow diligently.
Watch your clock and stick to less than "45 hours per week", and up to "10 hours a day". Things can't go terribly wrong when this rule is followed. Your au pair works full-time for your family. After work she is tired and needs to rest and refresh. You get tempted to keep her a little longer and ask her to help you with a few more things, but after her shift is over let her go. Also, try to come up with a work schedule that's as fixed as possible. You can do this weekly if your schedule changes often. You can create your au pair's work schedule for the coming week, and give it to her on Sunday evening. This way she can still make plans for her free time. Be fair to your au pair, and don't say "We'll tell you as we go". Remember that it is EXTREMELY important for your au pair to be able to use her free time FREELY!!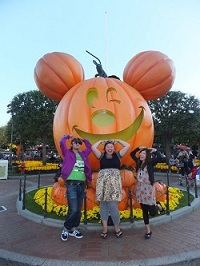 Let us remind you – The #1 reason for our au pairs deciding to rematch is "overtime". They are kept beyond 45 hours/week and are deprived of their free time. For example, if you ask her to receive a FedEx package when it's supposed to be her free time, that instantly becomes work because she can't leave the house until she receives your package. Right? She should be able to go out freely during her free time.
We hear too often of these "stand-by hours" like this. Keep in mind that accumulation of these circumstances leads to au pair's frustration and fatigue. Remember if your au pair cannot leave the house, it's work!
Stick to the very basic rules below (and these rules are set by the U.S. Department of State, meaning they are not recommendations but the regulations that the participating host families are required to follow);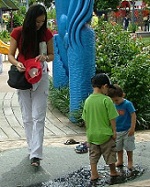 Give her up to 45 hours of work every week – Listen! She can be VERY busy during the work hours, and that will NEVER be a problem.
Give her one and a half days off weekly, and one complete weekend (Friday evening to Monday morning) off once a month – Let her go and have fun. If there is a curfew, make sure your au pair understands it. Allow her to stay at her friend's house on her days off if she wants to, or if she can't come home by the curfew.
Pay her weekly stipend on time and in full – You would think everybody knows this. Truth is there are always families that "forget" to pay their au pairs, and "constantly".
A TIP!
When these simple rules are followed, your au pair can continue to be able to work hard, enjoy her free time, and have love and respect for your family. These things sound pretty normal to begin with, don't they? If you are a worker you would naturally expect them from your employer, wouldn't you? So would your au pair.
If you ever wonder why your au pair has grown unhappy or distant, review her schedule and make sure she is not kept beyond 45 hours a week. Speak to your au pair about possible misunderstandings. Do that before you file a complaint with your agency. Keeping a good & professional relationship with your au pair is critical for your family's happiness. You are a busy family and you don't want extra strain or tension in your home. Unhappy caretakers can't take care of other people – and in this case we are talking about caring for your children!
Key 2: Regular Family-Au Pair meetings
Your Local Coordinator can always come in and help with you and your au pair's problems, but the truth is, most of the problems can be solved instantly by speaking to your au pair directly. Sit down with your au pair and talk about how things are going. Set a regular meeting, like "last Friday of every month". Fix or change little things that are not working, or are beginning to not suit your children's needs. And always be brave to communicate your honest thoughts to her. Generally au pairs can take opinions and even criticisms well, and learn and improve from there! You will be surprised how productive and helpful this process is for everybody!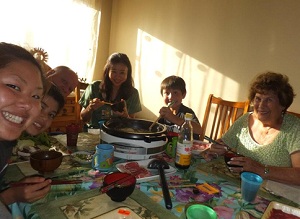 Hope this helps in making your program a successful one! We all know in general with a little attention and occasional fix-ups, we can maintain things around us healthy, decrease our stress level and enjoy our life better. Your relationship with your au pair is exactly the same, so give it a try. It should be worth every effort because your family and au pair are in this together solely for the wellbeing of your children! And we guarantee you when the program works, it's really an amazing experience and wonderful life-long memories for everybody.